Elaboration and Characterization of the Nanometric Titanium Diboride Powders by Mechanical Milling Method
I. Stefan

University of Craiova, Faculty of Mechanics, Romania

G. C. Benga

University of Craiova, Faculty of Mechanics, Romania

https://orcid.org/0000-0003-3734-4192

A. Olei

University of Craiova, Faculty of Mechanics, Romania
Abstract
The research activities are oriented towards elaborating and characterizing nano-sized powders by powder metallurgy technologies based on wet milling in a planetary mill. For the elaboration of the TiB2 powders, a wet milling regime of initial powders was used up to nano size with the following parameters: milling technology by collision, milling times, rotational speed. The characterization of the TiB2 material will include particle size distribution analysis. EDXS and SEM analysis were used to study the structural evolution of the powder after ball milling. The mechanical milling technology, by its milling regimes, proved to be very efficient, obtaining a reduction of the titanium diboride powders particle size up to 50% compared to the initial unmilled powders.
Downloads
Download data is not yet available.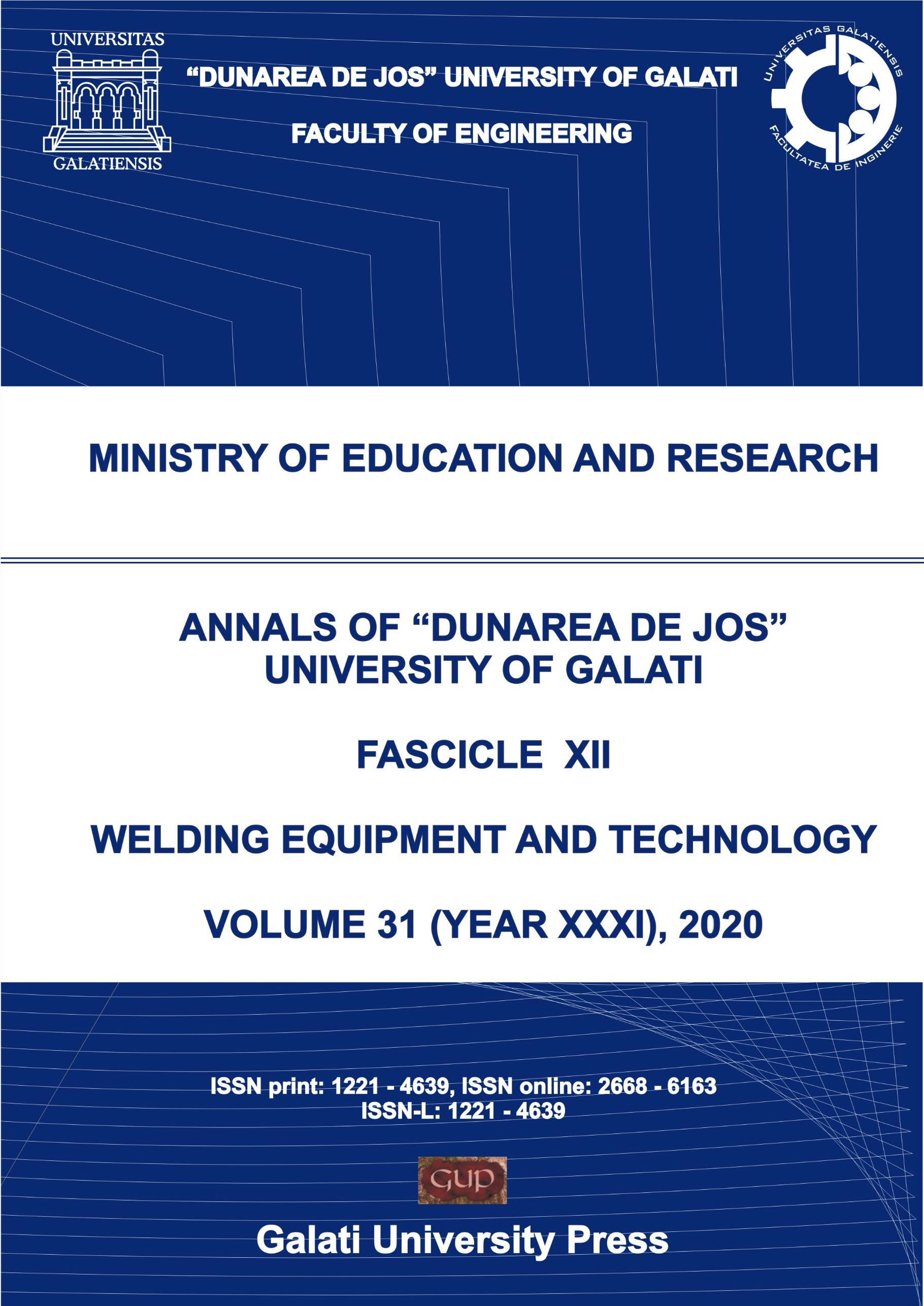 Papers accepted for publication become the copyrighted property of the Annals of "Dunarea de Jos" University of Galati, Fascicle XII, Welding Equipment and Technology. No part of the publication may be reproduced or transmitted in any form, or by any means, electronic or mechanical, including photocopy, recording, or any information storage and retrieval system, except in limited quantities for the non-commercial purposes of scientific or educational advancement, without permission in writing from the Editorial Board.