Advances in education through IoT
Daniel Ganea

"Dunarea de Jos" University of Galati

Marian Crăciun

"Dunarea de Jos" University of Galati

Cătălin Aramă

"Dunarea de Jos" University of Galati

Ciprian Vlad

"Dunarea de Jos" University of Galati
Keywords:
IoT, automation, education sector, smart classroom
Abstract
Context: The education sector is the root of our society. Living in a fast changing environment, we need to keep pace by implementing new technologies and techniques. A widespread solution is the Internet of Things together with Cloud computing technologies. Both technologies offer sustainable solutions for improving the efficiency of learning and teaching. Thus, these IT solutions becomes a main aspect of our society by interconnecting heterogeneous devices and technologies in different aspects of life. Objective: This paper focuses on Internet of Things major technologies and application with an orientation in the education sector. This overview can help scholars and academia to adopt and participate in the endeavor to streamline the receive - transmit process of education. Method: A systematic literature review was performed considering the main scientific databases. The number of research paper was narrowed after the exclusion criteria was applied.
Results: This paper underlines the importance of adopting both IoT and Cloud computing in teaching and learning activities. The evidence on the diversity of both IoT and Cloud computing applications are underline
Downloads
Download data is not yet available.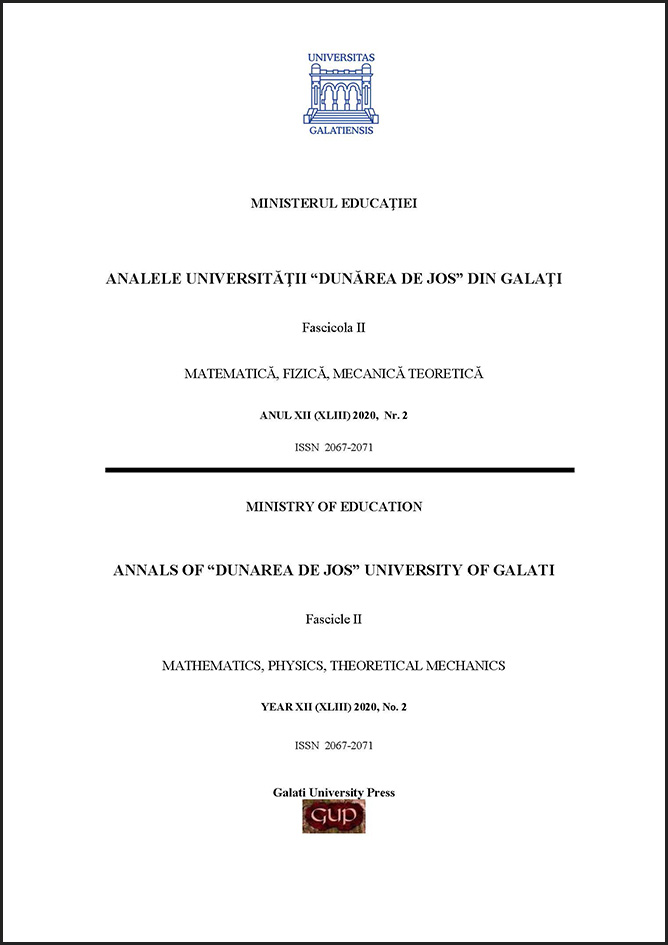 How to Cite
Ganea, D., Crăciun, M., Aramă, C. and Vlad, C. (2020) "Advances in education through IoT", Analele Universității "Dunărea de Jos" din Galați. Fascicula II, Matematică, fizică, mecanică teoretică / Annals of the "Dunarea de Jos" University of Galati. Fascicle II, Mathematics, Physics, Theoretical Mechanics, 43(2), pp. 102-107. doi: https://doi.org/10.35219/ann-ugal-math-phys-mec.2020.2.04.