Integrating LMS and IoT in the Educational System
Daniel Ganea

"Dunarea de Jos" University of Galati

Marian Crăciun

"Dunarea de Jos" University of Galati

Cătălin Aramă

"Dunarea de Jos" University of Galati

Ciprian Vlad

"Dunarea de Jos" University of Galati
Keywords:
IoT, LMS, smart classroom
Abstract
Context: Nowadays, developing computer skills is important for student's success. Objective: Smart classroom bring new experience for both students and teachers not only in this current context, by increasing safety, data availability, teaching and learning optimized processes and much more. Method: For improving the transmit and receive process (TX and RX) performances of the educational experience, we propose a system based on Learning Management System (LMS) and Internet of Things (IoT). Results: The results of this concept can be perceived at a theoretical level for now. LMS and IoT offers high tech solutions for a sustainable and smart classrooms. The immediate result is the improvement of everyday activities and learning methods. Conclusion: The aim of this
paper is to describe the efficiency of the LMS and IoT infrastructure in restructuring the traditional learning methods.
Downloads
Download data is not yet available.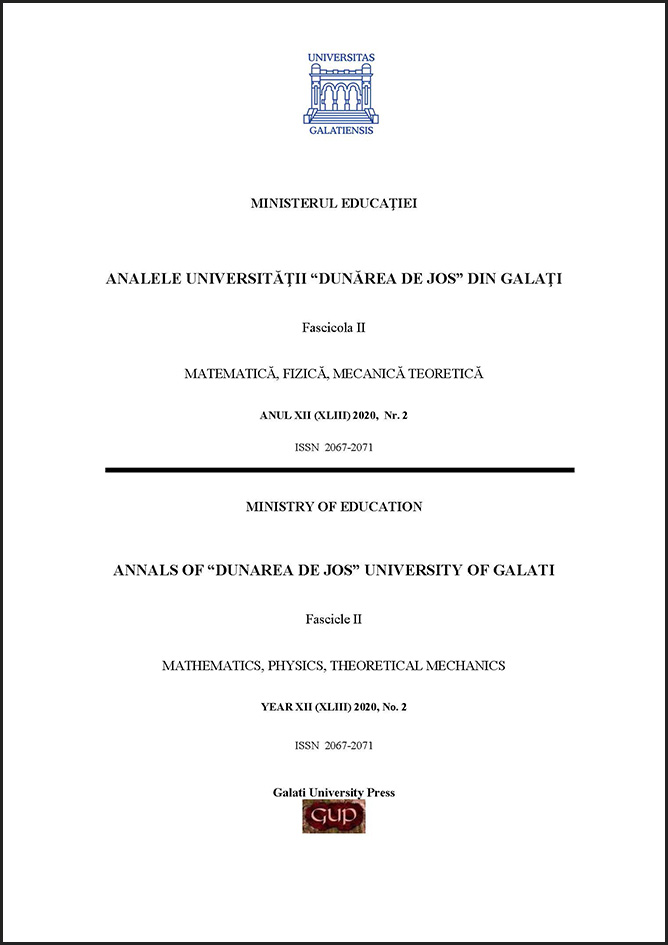 How to Cite
Ganea, D., Crăciun, M., Aramă, C. and Vlad, C. (2020) "Integrating LMS and IoT in the Educational System", Analele Universității "Dunărea de Jos" din Galați. Fascicula II, Matematică, fizică, mecanică teoretică / Annals of the "Dunarea de Jos" University of Galati. Fascicle II, Mathematics, Physics, Theoretical Mechanics, 43(2), pp. 115-120. doi: https://doi.org/10.35219/ann-ugal-math-phys-mec.2020.2.06.