QR code based access control system for hotels
George Petrea

"Dunarea de Jos" University of Galati

Ciprian Vlad

"Dunarea de Jos" University of Galati

Cătălin Aramă

"Dunarea de Jos" University of Galati

Marian Crăciun

"Dunarea de Jos" University of Galati

Bogdan Ionescu

"Dunarea de Jos" University of Galati
Keywords:
QR codes, acces control, NFC
Abstract
The actual situation facing mankind due to the new Coronavirus is pushing researchers to develop new technologies that involve physical distancing for people, in many domains. But live goes on, and although some activities can be carried out online, there are some domains that require human presence. For example, analysis of environment, evaluating exposure to different toxicants to different ecosystems are some of the activities in the environment sector that need to be carried out involving human presence. This is why this paper will propose a system that limits human contact during hotel stay for scientists, researchers or tourists.
Downloads
Download data is not yet available.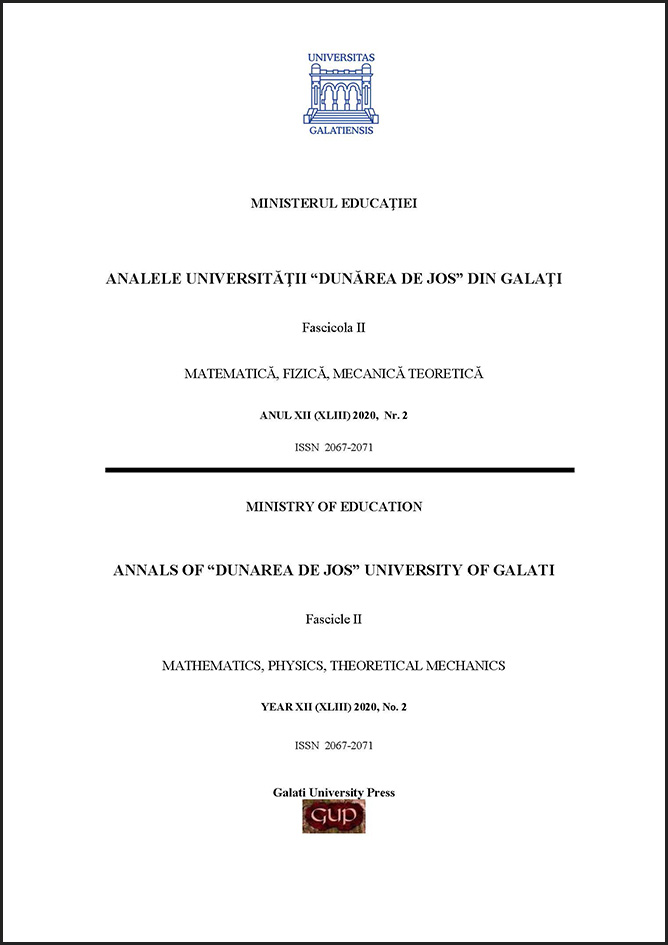 How to Cite
Petrea, G., Vlad, C., Aramă, C., Crăciun, M. and Ionescu, B. (2020) "QR code based access control system for hotels", Analele Universității "Dunărea de Jos" din Galați. Fascicula II, Matematică, fizică, mecanică teoretică / Annals of the "Dunarea de Jos" University of Galati. Fascicle II, Mathematics, Physics, Theoretical Mechanics, 43(2), pp. 121-126. doi: https://doi.org/10.35219/ann-ugal-math-phys-mec.2020.2.07.