Improved detection of 2C-x and Dox amphetamines – an analytical tool mitigating the environmental impact of their illicit manufacturing, consumption and disposal
Cătălin Negoiță

"Dunarea de Jos" University of Galati

Mirela Praisler

"Dunarea de Jos" University of Galati
Keywords:
generalized additive model, hallucinogens, ATR-FTIR
Abstract
Numerous studies made worldwide have indicated that treated and untreated wastewater entering surface waters contains illicit drugs, as a result of human consumption and excretion, illicit manufacturing processes and improper disposal. The results indicate that these wastes, and hence the drugs of abuse exposure, influences the plants and animals and the associated health of streams. The hallucinogenic 2C-x and DOx amphetamines are synthetic psychotropic drugs that have been increasingly reported in seizures, especially in Europe and the US. This paper presents a new combination of artificial intelligence techniques that improves the celerity of the detection of these illicit drugs based on their ATR-FTIR spectra, while decreasing the required computational resources.
Downloads
Download data is not yet available.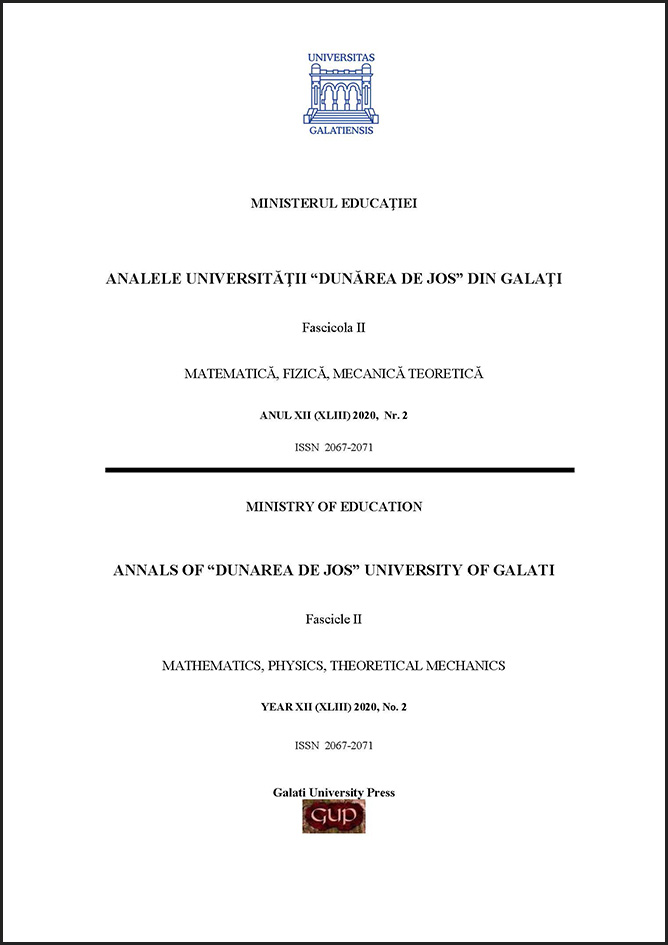 How to Cite
Negoiță, C. and Praisler, M. (2020) "Improved detection of 2C-x and Dox amphetamines – an analytical tool mitigating the environmental impact of their illicit manufacturing, consumption and disposal", Analele Universității "Dunărea de Jos" din Galați. Fascicula II, Matematică, fizică, mecanică teoretică / Annals of the "Dunarea de Jos" University of Galati. Fascicle II, Mathematics, Physics, Theoretical Mechanics, 43(2), pp. 134-140. doi: https://doi.org/10.35219/ann-ugal-math-phys-mec.2020.2.09.