Proving the environmental impact of NBOMe clandestine laboratories: a new analytical tool
Adelina Ion

"Dunarea de Jos" University of Galati

Steluța Gosav

"Dunarea de Jos" University of Galati

Mirela Praisler

"Dunarea de Jos" University of Galati
Keywords:
NBOMe hallucinogens, molecular descriptors, ANN
Abstract
The research performed during the last decades has allowed a better understanding not only of the moral, but also of the environmental implications of drug abuse. It has indicated that the traditional approaches for reducing the drug abuse are no longer enough. New and more efficient analytical tools are needed for the detection of clandestine laboratories and for bringing to courts of law irrefutable evidence for their environmental impact. NBOMes are a family of synthetic psychotropic drugs that have increasingly been detected in seizures made by the law enforcement all around the world. This paper presents a new analytical tool that can be used for detecting not only these substances of abuse, but also the main precursors that are used for their manufacture.
Downloads
Download data is not yet available.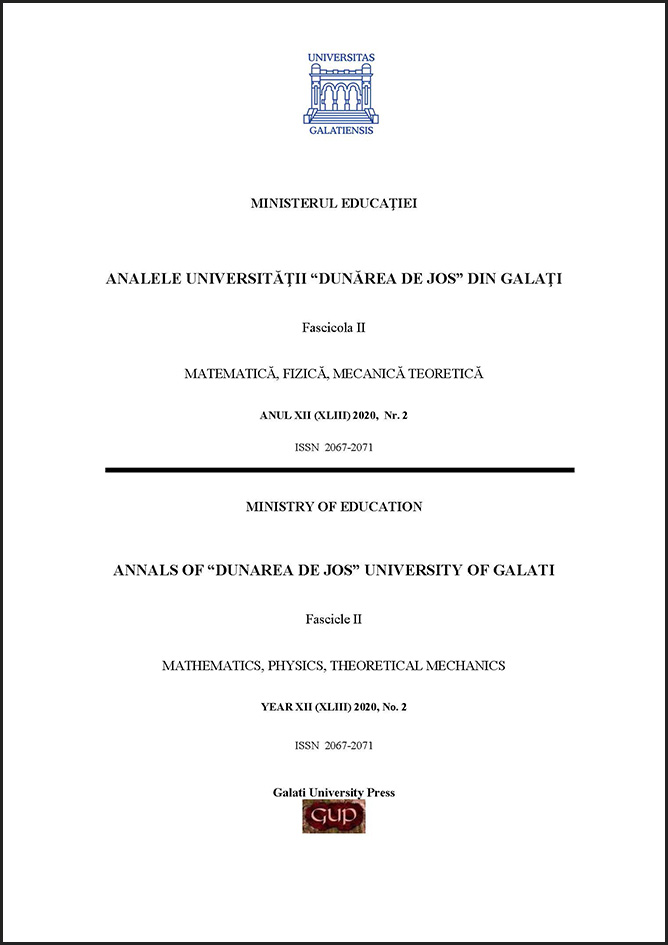 How to Cite
Ion, A., Gosav, S. and Praisler, M. (2020) "Proving the environmental impact of NBOMe clandestine laboratories: a new analytical tool", Analele Universității "Dunărea de Jos" din Galați. Fascicula II, Matematică, fizică, mecanică teoretică / Annals of the "Dunarea de Jos" University of Galati. Fascicle II, Mathematics, Physics, Theoretical Mechanics, 43(2), pp. 127-133. doi: https://doi.org/10.35219/ann-ugal-math-phys-mec.2020.2.08.