ATR-FTIR qualitative mineralogical analysis of playground soils from Galati city, SE Romania
Alina Sion

"Dunarea de Jos" University of Galati

Steluța Gosav

"Dunarea de Jos" University of Galati

Antoaneta Ene

"Dunarea de Jos" University of Galati
Keywords:
soil, FTIR, children health, soil characterization, playground
Abstract
Soil has an important influence on human health, especially for children, due to more frequent dermal contact, ingestion and inhalation. Urban playgrounds are of particular concern, because of the presence of a multitude of dust particles of natural or anthropogenic origin, which could enter or interact with the toddlers' body. In this work, the soil samples were collected from important playgrounds from Galati city, Romania, being subjected to a mineralogical investigation by Total Attenuated Reflectance Fourier Transform Infrared Spectrometry (ATRFTIR) technique using a BRUKER TENSOR 27 FTIR spectrometer coupled with a diamond ATR device. Preliminary results of ATR-FTIR analyses of the soil samples highlighted the presence of montmorillonite, kaolinite, quartz and calcite as soil mineralogical constituents. The main aim of this paper was to observe if the characteristic peak of Chrysotile, a component of asbestos, can be identified in the spectra of the investigated
target urban soils from playgrounds.
Downloads
Download data is not yet available.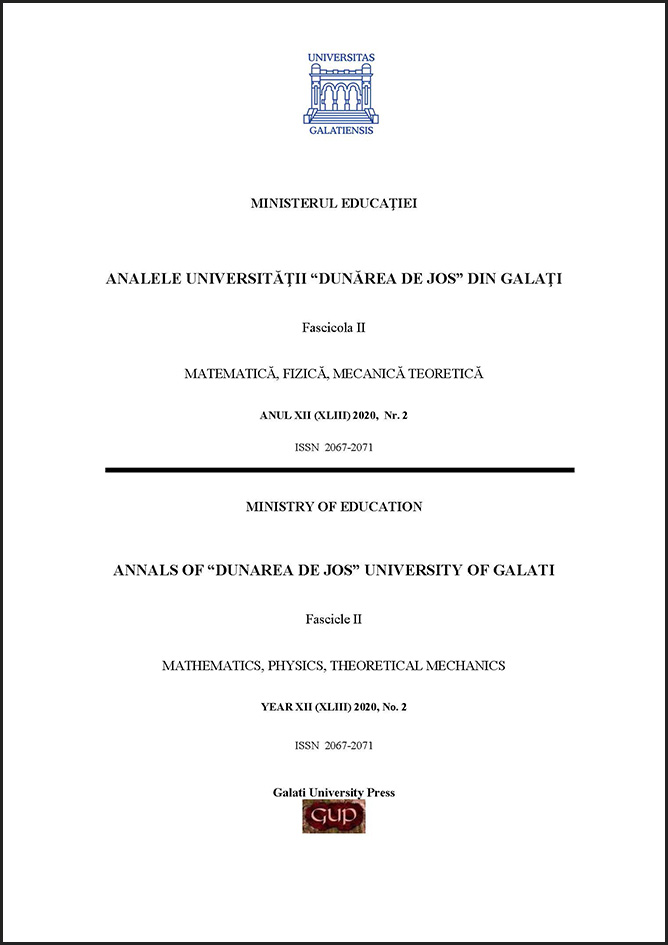 How to Cite
Sion, A., Gosav, S. and Ene, A. (2020) "ATR-FTIR qualitative mineralogical analysis of playground soils from Galati city, SE Romania", Analele Universității "Dunărea de Jos" din Galați. Fascicula II, Matematică, fizică, mecanică teoretică / Annals of the "Dunarea de Jos" University of Galati. Fascicle II, Mathematics, Physics, Theoretical Mechanics, 43(2), pp. 141-146. doi: https://doi.org/10.35219/ann-ugal-math-phys-mec.2020.2.10.